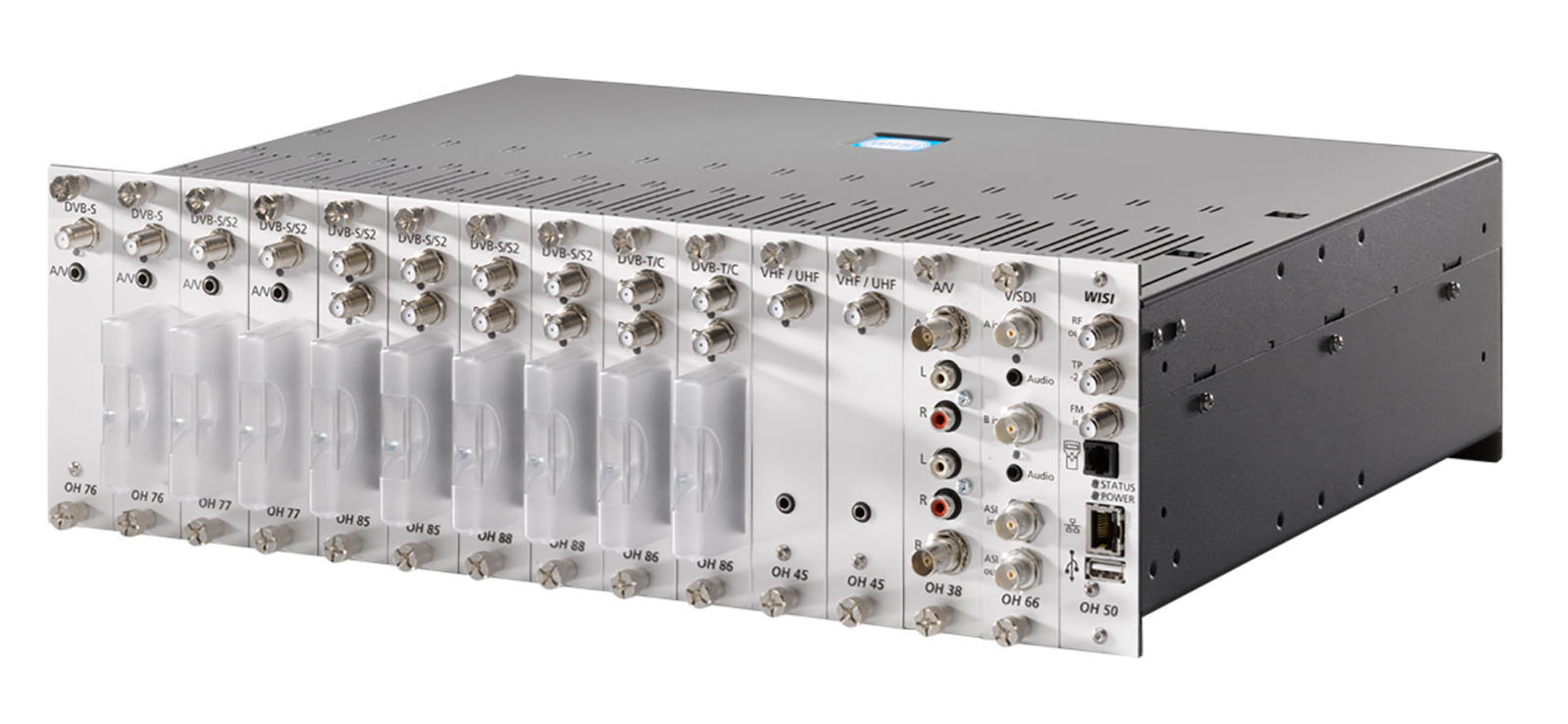 Compact Headend
Compact, powerful and flexible
Integrated remote monitoring in the base unit
Modules for each reception mode
Low operating costs
High channel count (up to 28) per base unit
Easy handling via USB and web interface
The system of choice for every network operator
The WISI Compact Headend is easily tailored with up to 14 modules and thus offers optimum channel processing for up to 14* analogue and 28 digital channels in a 3 HU 19" rack chassis. Mux function for DVB-S/S2 to QAM as an option.
The WISI Compact Headend operates on a high efficiency power supply, with low power consumption modules which ensure low operational costs and minimum ecological impact.
The USB connection can be used to update and configure the software of the basic unit and the modules.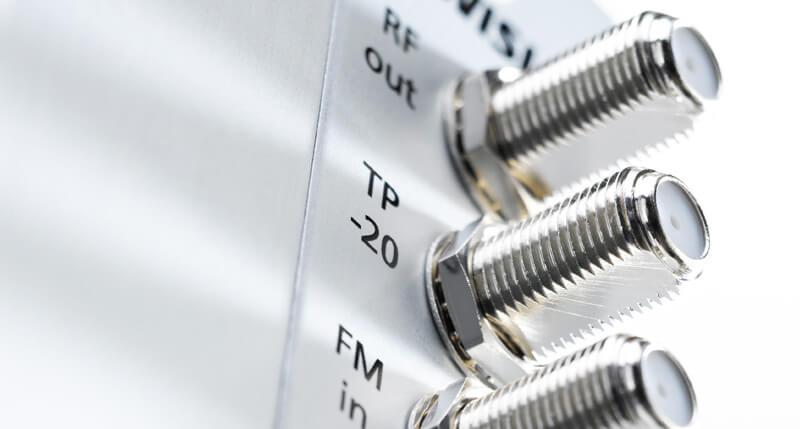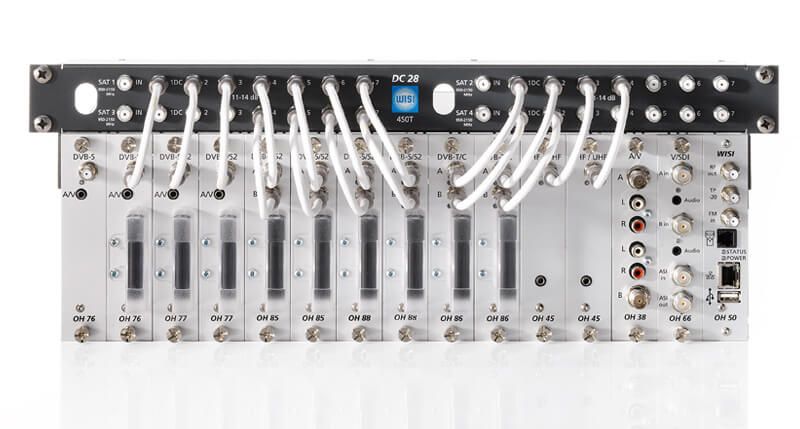 Adjustable for any application
Due to the high output level of 110dBμV, the new WISI Compact Headend system OH is ideally suited for the use in small CATV networks, medium-sized housing estates, high-rise buildings, recreational facilities, hospitals and hotels.
Easy wall or rack (19") mounting
The WISI Compact Headend system OH is pre-equipped both for wall installation and for installation in a 19" rack. The installation material is enclosed with the basic unit to guarantee a simple installation and configuration of the system.
The WISI Compact Headend is extremely compact and needs very little space despite the high number of channels.